RAT EXTERMINATOR PETERBOROUGH
PROFESSIONAL AND GUARANTEED
RAT CONTROL SOLUTIONS BY
THE EXTERMINATORS INC.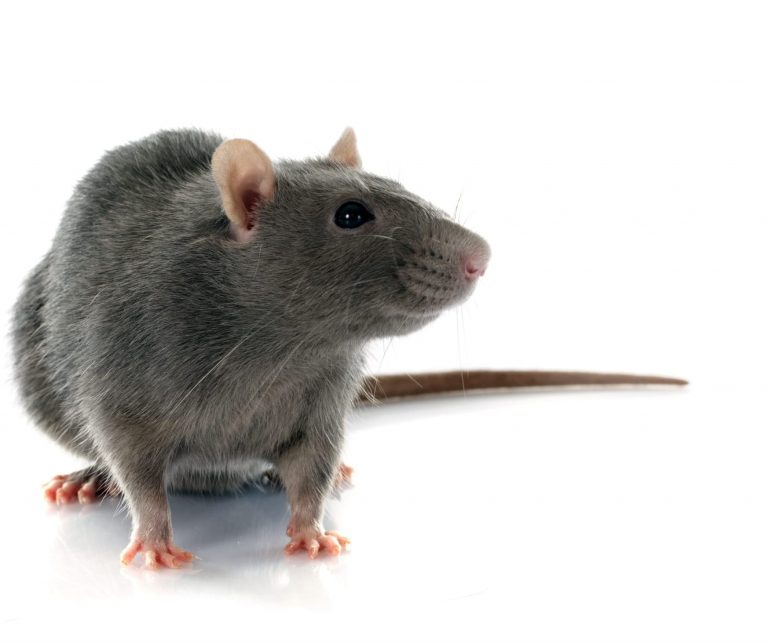 We Take Pride in Our Work and See Every Job Through. If Pests Return Within The Contractual Period, So will We
We work hard to keep our customers pest-free. If contractual pests return following treatment and within the warranty period, we will return at no extra cost. All of our services are guaranteed, and we provide extensive warranties to ensure that all pests are gone, and our customers are happy. Call Pest Control Peterborough for reliable rat control services in Peterborough.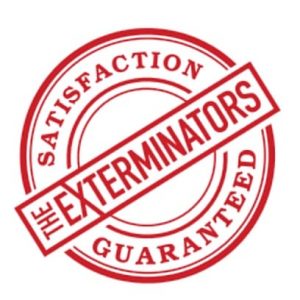 RAT CONTROL SOLUTIONS BY LICENSED AND INSURED EXTERMINATORS.
Pest Control Peterborough offers effective rat control solutions for infestations on both the interior and exterior of the home or business. Our programs include the elimination of rats as well as a thorough assessment and identification of structural problems. With every rat treatment, we conduct detailed inspections to find where the animals are coming from. After the assessment, our technicians use the best suitable technique for the job. This involves the use of snap traps and/or rodenticides.
In most cases, we use snap traps on the interior and rodenticides on the exterior. The rodenticides we use come in tamper-resistant boxes that require a key to open and operate. The openings on the sides of these boxes only allow rats to enter and the baits inside are specially formulated to appeal to rats. Once the pests have consumed the rodenticides, they will retreat into their burrows to perish.
To keep the rats away, we provide guaranteed pest-proofing services. Along with the treatment, our technicians can seal and block off all potential entry points that were identified during the initial assessment. Our rat pest  control programs and pest-proofing services each come with a warranty.
CALL US TODAY AND OUR LICENSED AND TRAINED PROFESSIONALS WILL SOON BE AT YOUR DOORSTEP WITH A GUARANTEED SOLUTION.
RAT EXTERMINATOR PETERBORUGH
Rats are nocturnal, omnivorous rodents that can be found in cities all over the world. For millennia, they have followed human beings from place to place, invading our habitats in search of food and shelter. These pests have followed us for so long that they have largely become reliant. They are drawn to our homes and businesses by the smell of food and the warmth that emanates from our buildings. To get inside, rats will either burrow through the ground and into our basements or climb through other openings like wall vents. As scavengers, rats will feed on whatever they find, including fruits, vegetables, grains, meat, fecal matter, and carrion. These pests pose significant risks as they can contaminate food with disease and cause structural damage. Signs of an infestation include greasy smear marks on the baseboards, gnaw marks, pellet-shaped droppings, and scurrying sounds coming from the walls at night.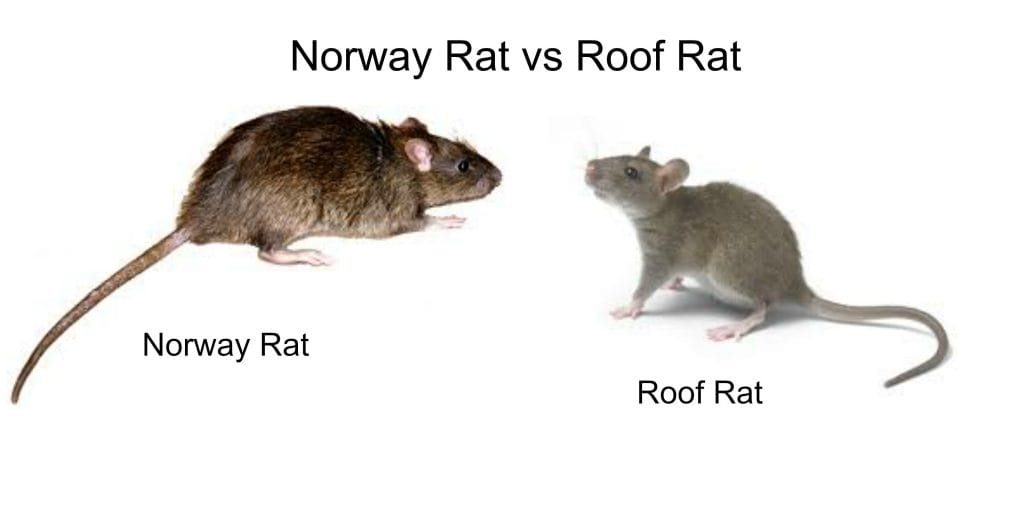 Norway Rat
The Norway rat is the most common species in Ontario. This rat is also known as the brown rat, street rat, sewer rat, common rat, and a myriad of other names, but they are all the same. The Norway rat has shaggy grey or brown fur, rounded ears, beady black eyes, and a long, nearly hairless tail. Weighing approximately 230 grams, the Norway rat's head and body length measures between 15 and 28cm and its tail is roughly 10 to 24cm long. Despite its stout little frame, the Norway rat is an incredibly agile creature. It can climb walls, jump three feet into the air, and squeeze through holes that are only 20mm wide. The Norway rat is also a great swimmer that is capable of holding its breath for 3 minutes and treading water for 3 whole days.
As a burrower, this species of rat nests underground. Norway rats build extensive networks of tunnels that stretch from one food source to the next. They also live in sewers because they mimic the tunnels that these rats burrow themselves. Norway rats sleep in their burrows during the day and come out at night to feed. If given the opportunity, Norway rats will dig their way into human homes. Their strong teeth and sharp claws make it easy for them to chew their way through wall vents, cracks in the foundation, and other vulnerabilities. Once inside, Norway rats like to nest in the walls of the basement, kitchen, or attic. Norway rats like insulation because it is warm, and it can be manipulated like earth
Roof Rat
The roof rat, also known as the black rat, ship rat, or house rat, is an avid climber that prefers to nest above ground. This rat is a little smaller than the Norway rat and has a darker fur coat. It also has a pointier snout and tail that is longer than its body. The head and body length of the roof rat measures somewhere between 12 and 18cm long and its tail is 15 to 22cm in length. The roof rat weighs somewhere between 75 and 230 grams. Like other rats, this species is omnivorous, but its diet is like the squirrel's. The roof rat prefers to eat plant-based foods such as seeds, nuts, and bark.
Roof rats are remarkably agile pests that enter homes from above. While they are rarer than Norway rats, roof rats can break into attics by climbing up the walls or jumping down from trees and exploiting weaknesses they find on the roof. These include gaps in the roof's edge, roof vents, plumbing vents, and chimneys. As rodents, roof rats have strong teeth that can chew through wood, plastic, vinyl, and aluminum. This means that a seemingly small gap in the roof's structure can be torn and broken further to allow entry.

Rats are terribly destructive pests that will wreak havoc on the structure of your home and put you and your family at risk of getting sick. These animals will damage your lawn and dig into the house where they will destroy the insulation, littering the home with feces and poisoning your food. Rats are carriers of several diseases including Salmonellosis, Leptospirosis, Hantavirus, and rat-bite fever. These illnesses cause a variety of symptoms and can be fatal. Rats can also have parasites that could attack your pets. Rats have been known to infect fleas with the Plague and spread Lyme disease through ticks. These rodents do not go to the vet. It is best to remove them as soon as possible.
HEALTH PROBLEMS CAUSED BY RATS
As rodents, rats will chew through practically anything, including electrical wires. This chewing habit could result in power outages or fire. Rats are also noisy pests that may be disturbing your sleep. As nocturnal creatures, they will scurry around the house at night, moving in and out of the building in search of food. Moreover, infestations smell terrible and they will only get worse. Rats are social animals that breed very quickly; a small rat problem will grow out of control if you do not act fast. These are highly problematic pests that require professional removal. The longer you wait, the worse it will get.
RAT EXTERMINATION PROCESS
WHY HIRE A PROFESSIONAL PEST CONTROL COMPANY
Hiring a professional pest control company to remove the rats on your property will save you the headache of trying to eliminate them yourself. Professionals have a thorough understanding of rat behaviour and know what works best for every situation. They can also figure out the root of the issue and help put a stop to it. Pest removal technicians carry out detailed inspections to find where they pests are coming from and offer pest-proofing services to block them out forever. To eliminate rats, professionals use safe, commercial-grade rodenticides that eliminate the pests quickly and more efficiently. These are products that can only be used by licensed technicians and they work better than the baits you can buy in stores. Technicians are experienced in rodent removal and place these in the most strategic locations for maximum safety and effectiveness. Likewise, snap traps are placed in the safest and most effective areas indoors.

THE EXTERMINATORS IN PETERBOROUGH
If you are currently dealing with a rat problem, call Pest Control Peterborough for help. Our team is comprised of trained, licensed, and insured professionals that are highly experienced in rat removal and exclusion. No matter the extent or severity of the issue, we can handle it.
The pest control solutions at The Exterminators Peterborough are reliable, affordable, and discreet. We understand what you are going through and work diligently to ensure that all pests are removed in the quickest and safest way possible. If any contractual pests return during the warranty period, we will return at no additional cost.
If you are currently facing an infestation of rats, give us a call. We offer guaranteed rat removal and exclusion services that last. Call us today for a prompt inspection and rat control solution.